Indoor Map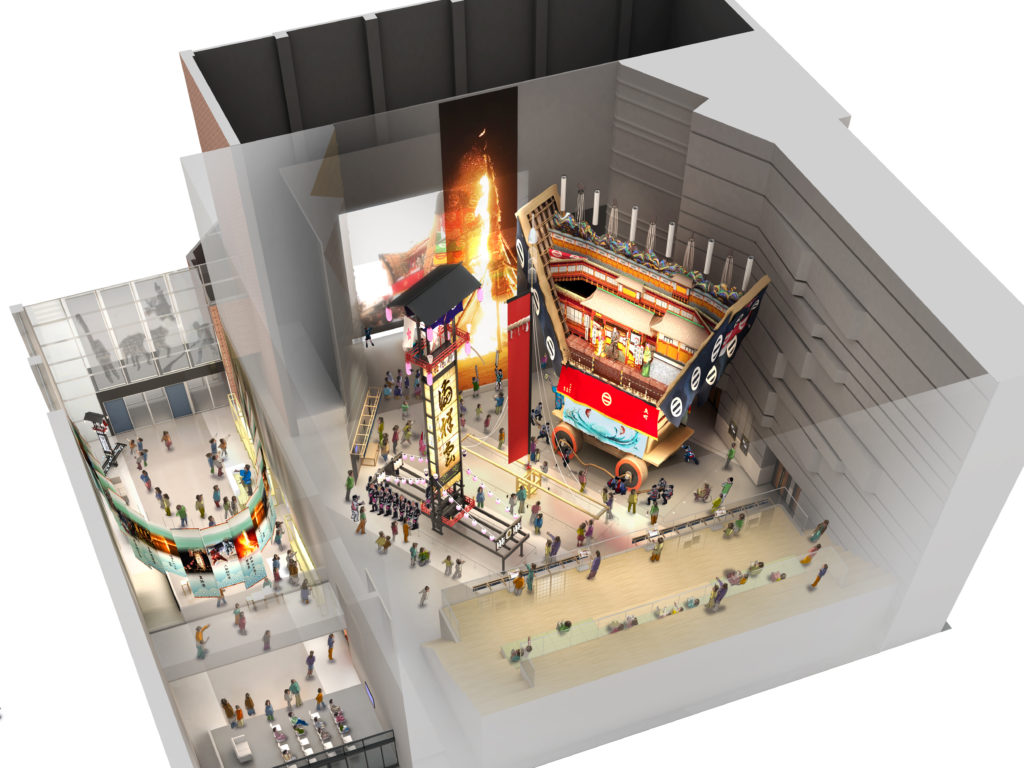 Tourist Information Entrance
There is reception desk, shops and mini Houtou display. Also introducing various festivals held in Nanao City through displayed banners.
Seihakusai
Seihakusai is the largest festival in Noto and registered as UNESCO Intangible Cultural Heritage. It is being held on May 3rd-5th in the heart of Nanao City. The Japanese festival float called 'Dekayama' is the biggest in Japan, with a height of 12m, weight of 20t and wheel diameter of 2m. Life-size Dekayama is exhibited in exhibition hall.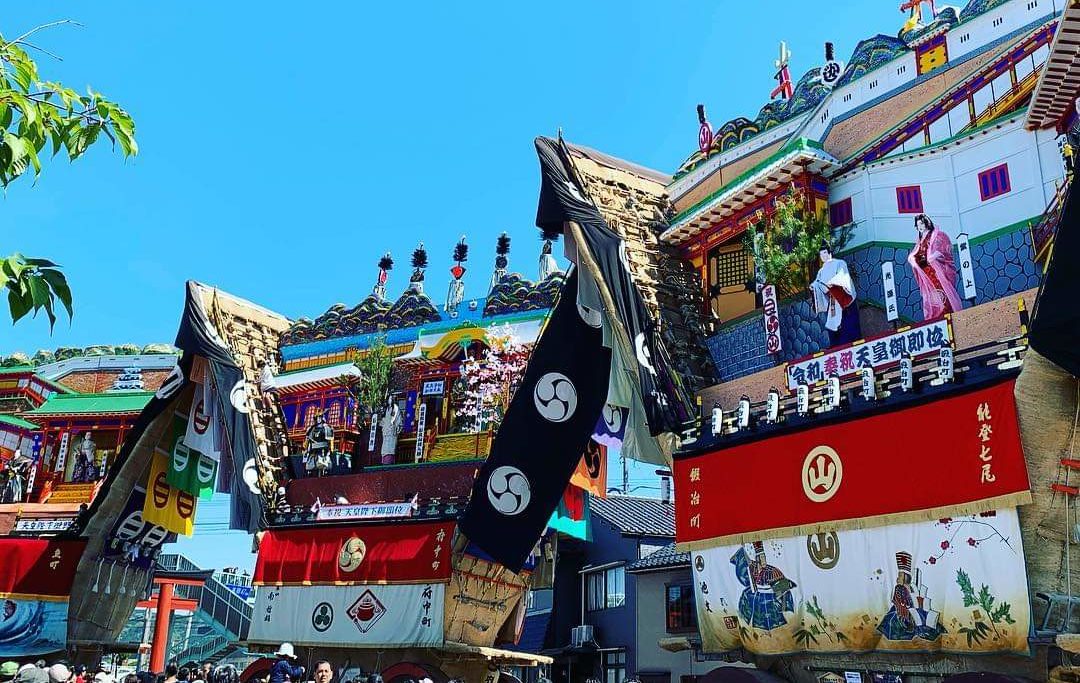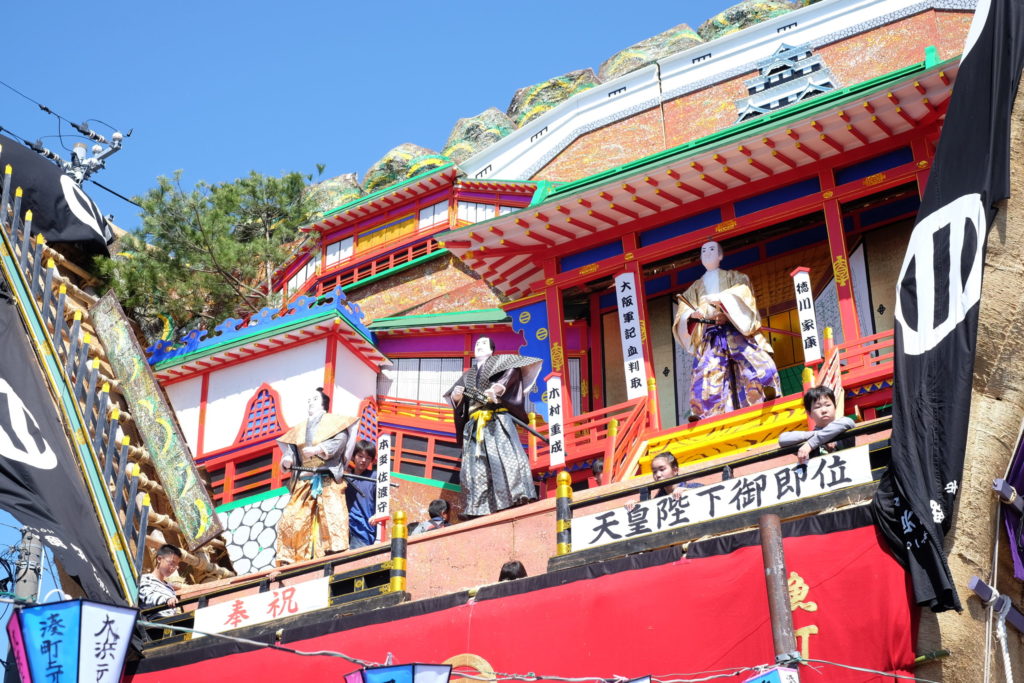 Issaki Houtou Matsuri
Issaki Houtou Matsuri is held on the first Saturday of August at Issaki Hachiman Shrine. This houtou lantern with height of 12-13m and weight of 2t is carried by around 100 men, making it the biggest in Noto. Men are carrying this lantern, marching through the narrow alleys of the Fishermen Town as they are screaming dashingly. This festival is being registered as Japan cultural heritage under the name of 'Noto Kiriko Matsuri'. Life-size houtou lantern is exhibited in exhibition hall.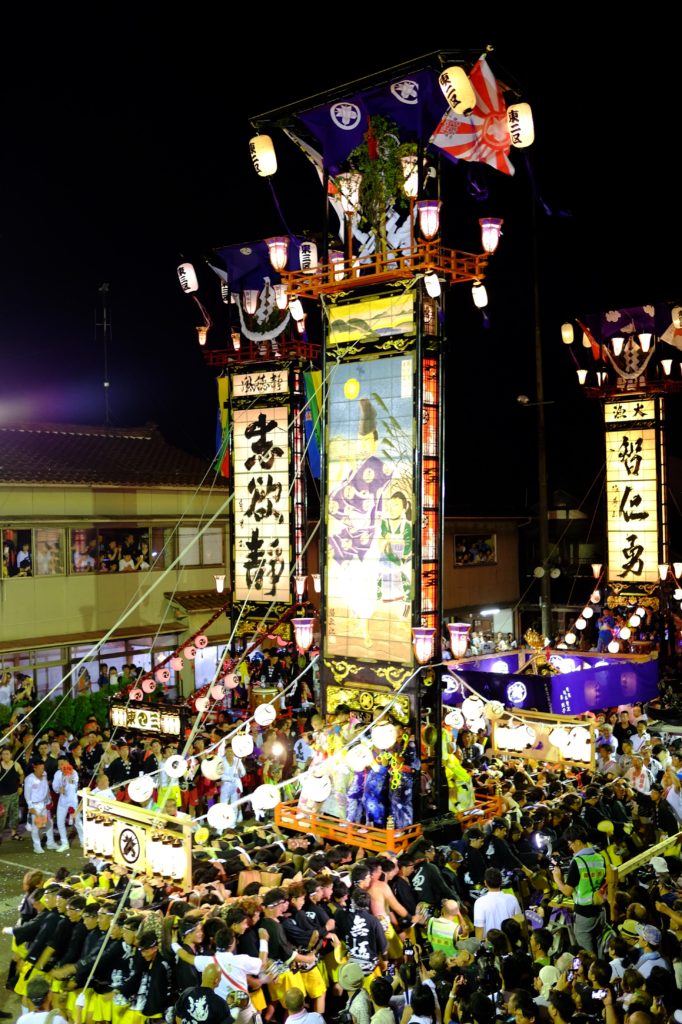 Fire Festival in Kodamachi on Noto Island
It is an annual festival held every last Saturday of July at Iyahime Shrine in Kodamachi, Noto Island. This festival is one of Japan's three biggest fire festival. There is a large festive pyre with height of 13m and weight of 2t towering, and visitors are throwing small torches to it. The huge flames then blazing as if it is going to scorching the sky and the heaven. It is said that if the pyre falls to the sea direction, it will be a good year for fishing and if it falls to the mountain direction, it will be a good year for harvesting. A huge banner of burning festive pyre is exhibited in exhibition hall.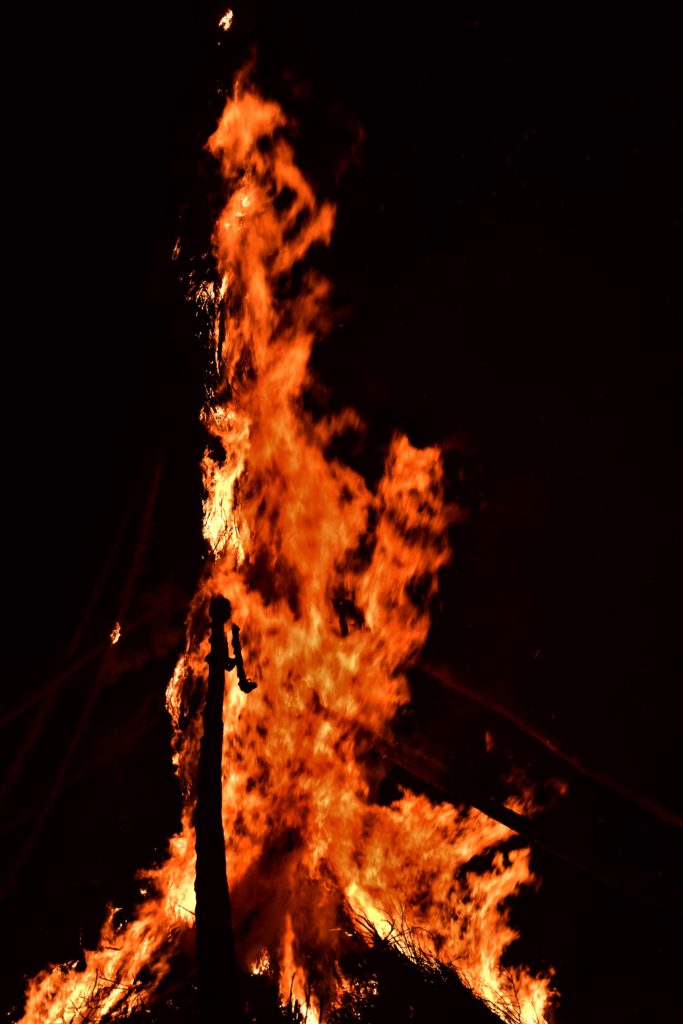 Okuma Kabuto Festival
Okuma Kabuto Festival is an annual festival held every September 20th, regardless the week-day or week-end. It is held at Kumakabuto Arakashihiko Shrine. Sarutahiko, wearing a tengu mask, dances and lead young men who is carrying 20m tall flag and portable shrine. In a venue called Kamowara, these young men perform technique called 'Shimada Kuzushi'. This festival registered as Important National Intangible Folk Cultural Property of Japan. Life-size of the crimson red banner is exhibited in exhibition hall.